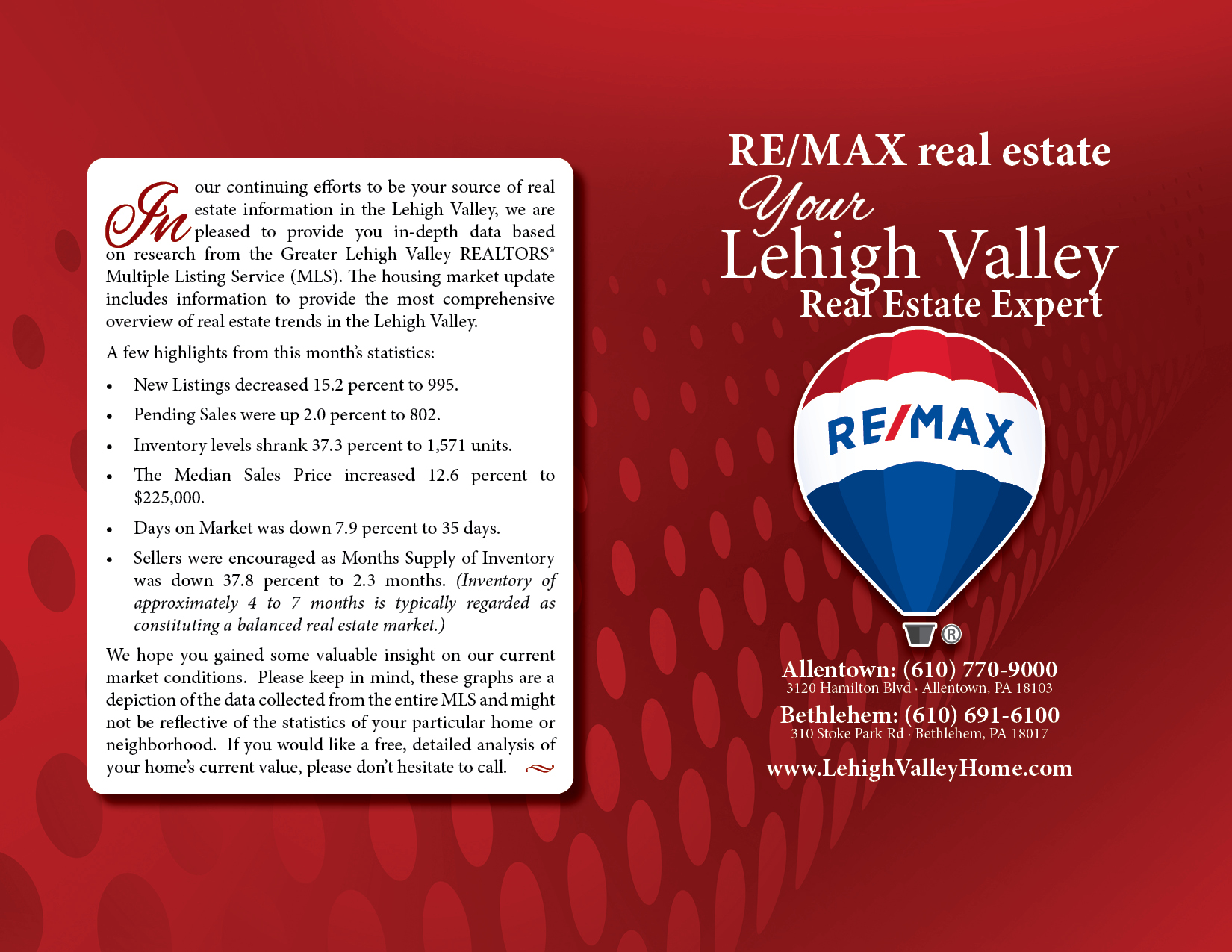 February 2019 Market Update
Take a look at this housing market update for February of 2019--it includes information providing the most comprehensive overview of real estate trends in the Lehigh Valley.
Home For Sale Video
Selling your home can be a challenge, but a RE/MAX agent has all the experience, the tools, and the know-how to go from For Sale to Sold. Don't worry – they've done this a million times.